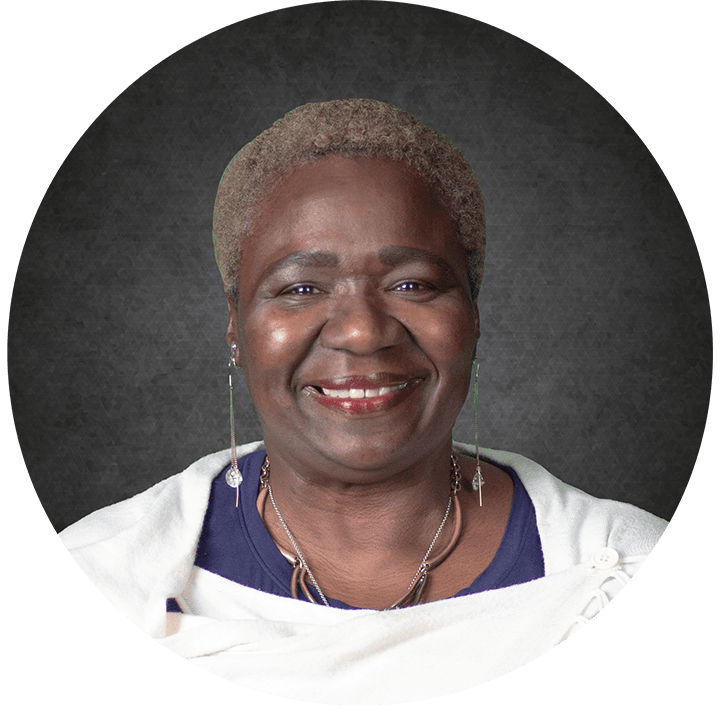 About Dawn
Dawn is the Worship/Discipleship Director at the Family Christian Centre.
She is a passionate worshipper of her God and desires to share that passion with everyone as she leads them into the presence of God.
Dawn has been singing since she was a young child and started leading worship at youth and women's retreats in her early teens. As a young adult, she studied music at Evangel University in Springfield, MO, USA, as a Music Education major. Dawn has ministered in her home church as a soloist; lead adult and children's choirs and served as the main Worship Leader for many years.
She recorded two worship albums: Give Me Jesus (2000) and Bless His Name - Live in Montreal (2005), and has been an invited worship leader and singer to many women retreats, conferences and churches in Canada and the U.S.
Dawn is from Montreal, Quebec and was born in Kingston, Jamaica. Since a young girl she has enjoyed the multicultural experience of her beloved city, Montreal and her home church. She is fluent in English and French. Formerly, she hosted the program Praise and Worship Sunday on the KAOS 91.1 station (now called The Bridge), led a gospel choir for a KAOS Live recording, was one of the featured artist on The Vision TV show A Time to Sing, directed the HOMETOWN Inter-church choir at the HOMETOWN, The Musical. She has recently returned to Fort McMurray, her second home, and is looking forward to getting involved in the life of the city and contributing to the joy of living here.